BC Parks is proud to work with a diverse team of volunteers across the province. Our volunteers help with a wide range of stewardship initiatives, from trail maintenance to interpretation. They play an essential role in the work we do.
Want to be a part of the BC Parks community, learn more about our work, and meet like-minded people? There are many exciting ways to bring your knowledge and skills to BC Parks.
For information on our volunteer awards program, visit the volunteer awards page.
For questions about volunteering with BC Parks, contact bcparks.volunteers@gov.bc.ca
Ecological Reserve Wardens
---
Ecological reserve wardens are the eyes and ears of BC Parks in the province's ecological reserves. (For more information on ecological reserves across the province, visit the Friends of Ecological Reserves website.)
ER wardens support BC Parks staff with a great variety of tasks, including invasive plant control, inventory of flora and fauna, and trespass monitoring. These dedicated volunteers serve a vital role in the long-term protection of B.C.'s ecological reserves.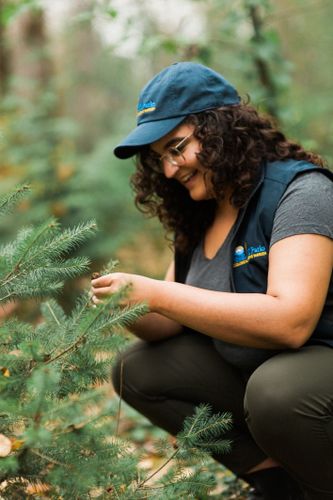 How to become an ER warden
To learn more about the work ER wardens do, download the ecological reserve warden handbook. This PDF document describes the roles, duties, and responsibilities of volunteer wardens in helping manage B.C.'s ecological reserves.
Next, visit the Friends of Ecological Reserves website and the BC Parks ER web page to familiarize yourself with B.C.'s ecological reserves. Then, if you are ready to get involved, complete the ER warden application form and email it to BCParks.Volunteers@gov.bc.ca.